what we offer...
Chuckle Hut offers weekly, monthly and bi-monthly comedy shows.
90 Minute Show
Each Chuckle Hut show is 90 minutes in length, featuring three professional comedians: a master of ceremonies, a feature act and a nationally touring headliner.
Portable Stage System
Chuckle Hut provides venues with an IntelliStage 8'x8' Portable Stage System, a portable PA sound system, two retractable Chuckle Hut banners, and a Chuckle Hut backdrop for the stage.
Fully Produced
From booking and paying the comedians, to the technical setup and breakdown of equipment, Chuckle Hut handles all aspects of production for each show.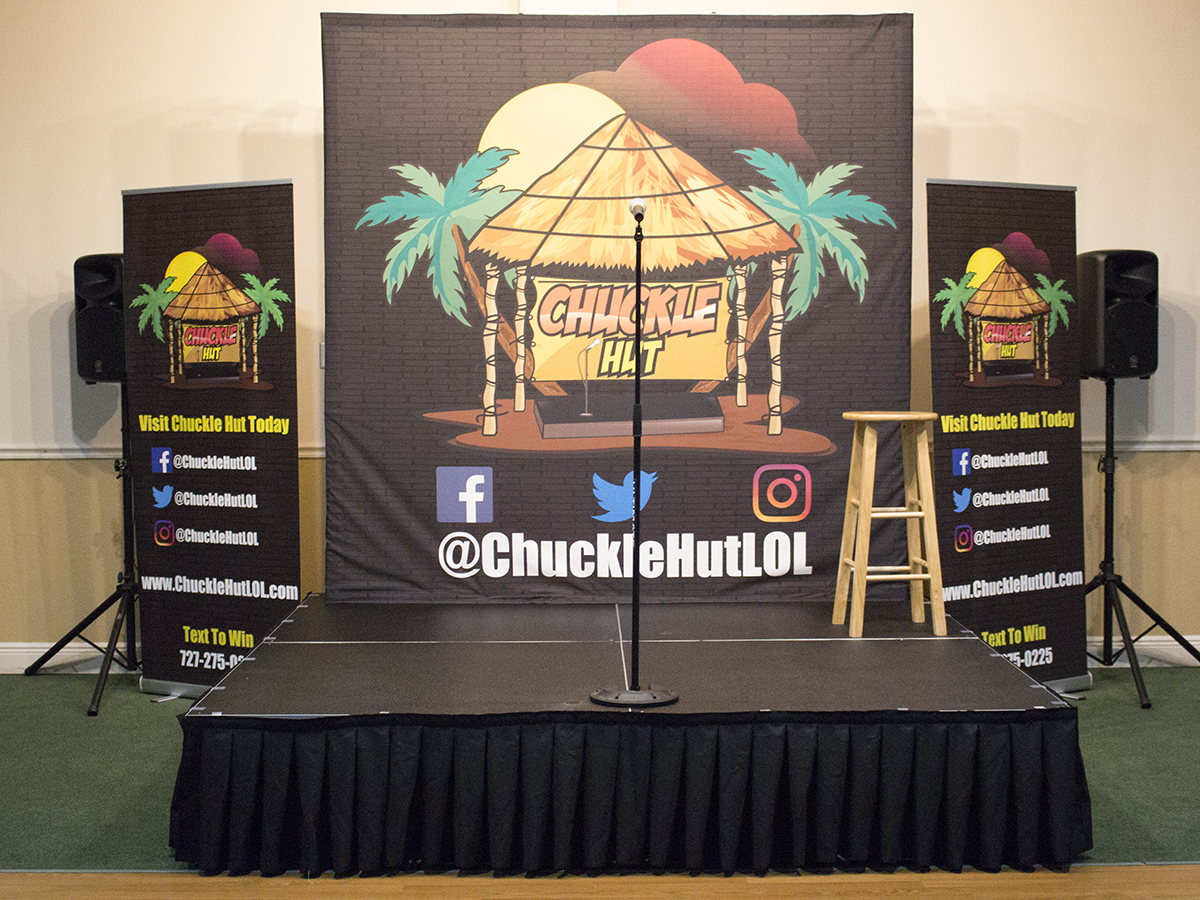 Book us for your next event!
Hotel Conference Room/Bar
Club / Theatre / Concert Venue
VFW Hall / American Legion / Lodge
Recreation Center
Restaurant
Bar / Brewery
Birthday / Anniversary / Retirement
Private / Corporate / Catered Event
Yacht / Country / Social Club
Party Cruise
The marketing of shows, ticket pricing and revenue splits are negotiable.